Bionik Strength Contacted us after initially purchasing some of our standard items to see if we could design and manufacture some custom gym equipment they wanted to secure for the opening of their new strength and fitness suite in Powder Springs. 
We was given a very specific remit of Big Chunky functional equipment that would turn heads and grow muscles and Boy did we deliver! Check out some of the product designs and functions in the videos below!  
Custom CrossFit Rig – Made in the US
Viking Active contacted our sales team to see if we could assist in the design and delivery of a brand new custom made CrossFit Rig to help launch their rebranding after it had come under new ownership! We was delighted to help and had some initial plans drew up ASAP which they also got to see in Realtime before spending a dime as we used our AR tech integration so they could see exactly how it would look once installed!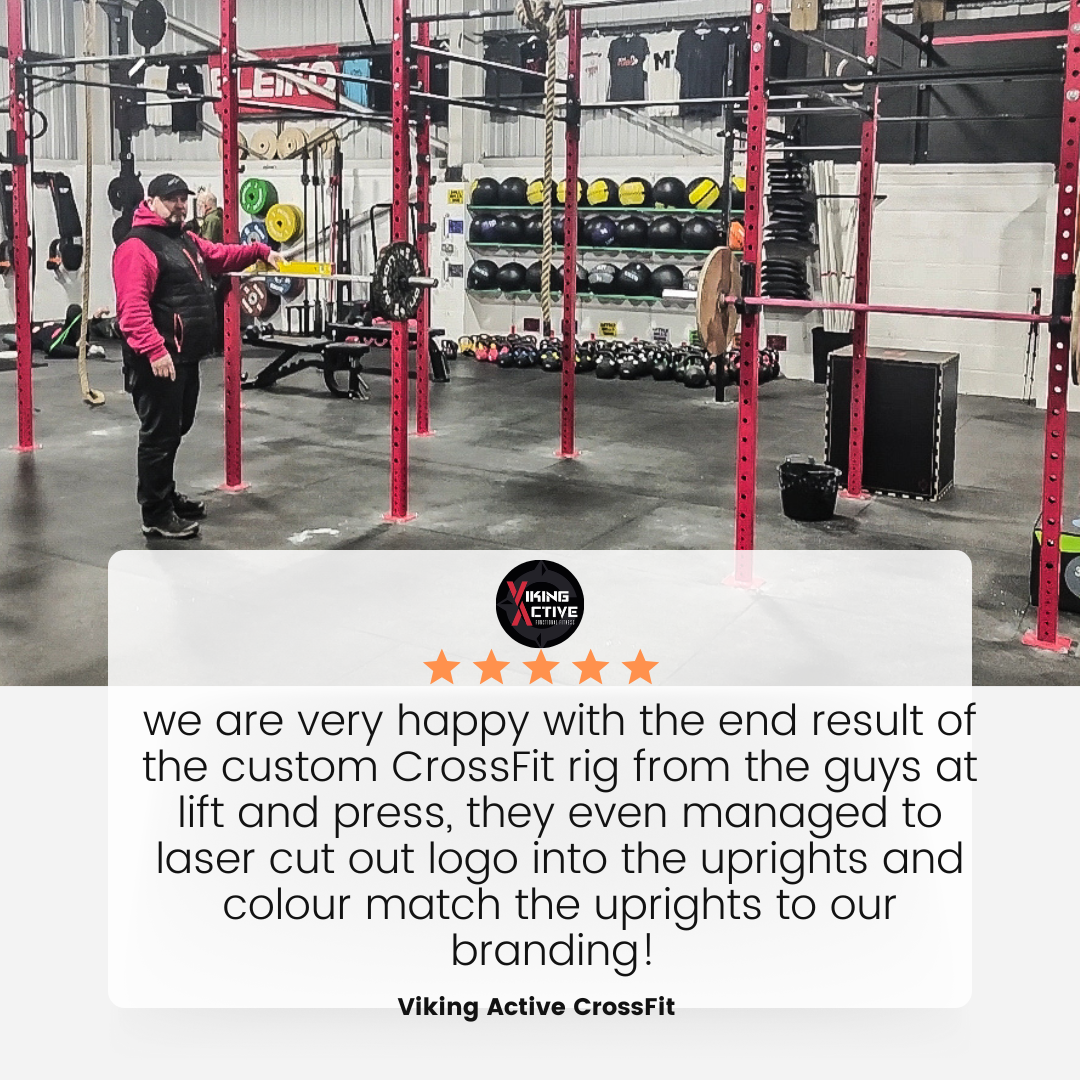 After Being contacted from some very strongmen down south who like to demonstrate their physical prowess by deadlifting cars we was tasked with designing and manufacturing a car deadlift frame for "Big H" and as you can see from the photos below we most definitely delivered! 
AR View for Gym Equipment
Free 1-Hour Consultation for Fitness Facility Design
If your looking to open a custom fitness centre or independent gym then we offer a free one hour consultation where you can speak to one of our in house CAD/CAM designers and even submit any existing DXF sketches you may have so that they can be turned into 3d modells for you to see if you wish to have us build your dream gym! You can also see the products first hand before they are made using our AR technology service which can put the equipment in front of your very eyes at scale so you can be sure to be happy with each and every aspect before we begin to manufacture your new gym! 
You can use the tab below to oepn up the products in our AR view which was created by our R&D team to ensure that our commercial clients are able to fully see the designs before purchasing to ensure they are happy with the custom prodcuts and most essentially that they are fit. The AR models are created to scale so that you can simply open up your camera in your new fitness space press one button and bring your vision to life!!